Order MaxiHeat, exclusively with Channel Islands Fuels.
Premium product for the same low price.
Reduce carbon footprint.
Improve system efficiency.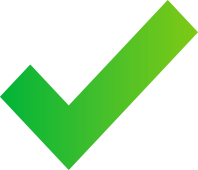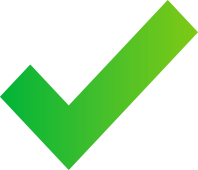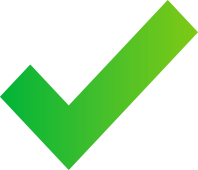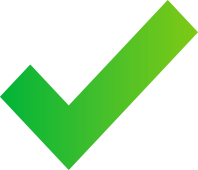 Login and order
For a competitive quote call

01534 725 927
Get a quote
Out of Hours Breakdown

Working hours are Monday to Friday 8:30am to 5:00pm.
For emergencies out of normal hours and weekends, please call 01534 725 927 (voicemail) to obtain the contact details of the Duty Engineer on call.
COVID-19 Update

Precautionary Measures
Dear Customer,
Please be advised that until further notice CIFL have taken the precautionary step to close our counter service here at our La Collette depot.
Should you need to order fuel or arrange a boiler service then please contact our Customer Services team direct on 01534 725927 or email on sales@cifl.je as our staff will be monitoring these constantly and will process your orders as quickly as possible.
Should you wish to make any cash payments then we ask that you send in a cheque with the invoice reference to enable us to process this on your behalf until normal service resumes.
We apologise for any inconvenience caused but the decision has been taken in the health interests of our customers and employees alike.
Thank you for your understanding, please stay safe. 
CIFL Customer Services Team  
---
COVID-19 Update
As a valued customer of Channel Islands Fuels, we would like to update you on the situation related to the COVID-19 Coronavirus of which I am sure you are aware. Whilst Channel Islands Fuels remains fully operational and open for business as usual, the health of our customers and drivers is of the upmost importance to us. As a result we have today advised our drivers to restrict as much as possible the amount of customer contact when making fuel deliveries. This means that while we will complete each order with a delivery note through your letterbox, we will deliver your fuel without knocking on your door as we normally do.
Rest assured we are committed to keeping our customers in fuel throughout this difficult period and will update you with any further information in due course.
If you are looking to top with fuel in the next few weeks, then please call our local team who will be able to arrange your fuel delivery on 01534 725927 or     click here to order online.
Using our Online service, you can place orders, track orders, and make payments from the comfort of your home, 24 hours a day, 7 days a week, and its quick and easy to register for both existing and new customers
If any customers are showing any coronavirus symptoms, please do not visit any of our locations, instead please telephone or use our online services as detailed above.  If you are self-isolating, please ensure we are advised, so suitable precautions can be put in place.
Up to date advice on symptoms can be found at https://www.gov.je/health/coronavirus/Pages/index.aspx
---
Channel Island Fuels – Jersey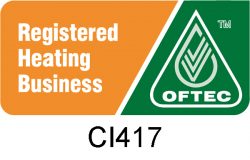 Channel Islands Fuels is your local supplier of heating oil, fuel and lubricants in Jersey.
Maxiheat   –   Gas Oil   –   Diesel   –   Petrol   –   Lubricants   –   Boiler Servicing   –   Forecourt Engineering   –   Tank Installations
We have a range of vehicles based in Jersey to deliver the fuel you need, where you need it. As a local distributor, we are proud to offer you an excellent personal service from start to finish. From the team who takes your call, to the driver who delivers your oil, we endeavour to make your experience with Channel Islands Fuels hassle-free.
Give us a call on 01534 725 927 to experience the difference today!
DOMESTIC FUEL
Channel Islands Fuels is dedicated to providing competitive prices, reliable deliveries and excellent customer service, from our helpful, friendly staff.
We supply Maxiheat Premium Kerosene and Gas Oil to heat your home. To get a quote use the form on the right, or call 01534 725 927 to get the most up to date price.
PLANNED DELIVERY MADE EASY

With Channel Islands Fuels Planned Delivery Service, we will take the responsibility of filling your oil tank with home heating oil when required. Let us monitor your fuel tank we will arrange deliveries throughout the year to ensure that you always have heating oil when you need it. Plus have your fuel deliveries guaranteed during the busy peak periods. Contact our sales team on
01534 725 927
who will be more than happy to discuss your needs.
PLANNED PAYMENT / DIRECT DEBIT

Pay in a way that suits your budget by spreading the cost of your annual fuel consumption into 12 easy monthly payments avoiding one-off bills at inconvenient times of the year. If you want to pay this way, then please contact our sales team on
01534 725 927
who will be more than happy to discuss your requirements. They will arrange for you to be setup on the correct Payment Service to suit your individual needs.
EASY REFUELLING
Channel Islands Fuels has a service station network that spans Jersey, making us your first port of call when you need to fill up your car.
Motor Mall
Mont a L'Abbe
Grande Route de St. Jean
St. Helier
Tel: 01534 635566
motor-mall.co.uk
St. Peter Fuel Express
La Grande Route De St. Pierre
St. Peter
Tel: 01534 725 927
St. John Fuel Express
La Route Des Issues
St. John
Tel: 01534 725 927
Morrisons Daily
Kensington Place
St. Helier
Tel: 01534 759800
sandpiperci.com/kensington-place
Checkers Georgetown
Victoria Road
St. Saviour
Tel: 01534 888042
Morrisons Daily
La Rue A Don
Grouville
Tel: 01534 858204
sandpiperci.com/grouville
Morrisons Daily
Five Oaks
La Grande Route De St. Martin
St. Saviour
Tel: 01534 811049
sandpiperci.com/five-oaks
COMMERCIAL FUEL
Channel Islands Fuels provides a comprehensive range of high-quality fuels, speciality lubricants, plus boiler and tank maintenance.
White Diesel (Derv)
Gas Oil (Red Diesel)
Unleaded Motor Spirit (Petrol)
Kerosene (28 second Oil)
Lubricants
Our sales team are here to provide a full range of petroleum products tailored to the needs of all our commercial and agricultural customers. They can also provide advice on appropriate installations, monitored dispensing, planned delivery and payment terms to suit the needs of the customer.
To apply for an account contact the commercial sales team 01534 725 927. Alternatively send an email to commercial@cifl.je and arrangements will be put in place to call or come and meet you to discuss your requirements.
CONTACT US

Fill in the form to the right and we will get back to you when we can.
Alternatively, you can call us on 01534 725 927 or email us at sales@cifl.je.